"A Digithon is an agile collaborative work shop approach to digital innovation.  Its purpose is to plan, create and implement early solution prototypes, in sprints, using cutting edge technologies, in a very short timeframe."
An education innovation collaboration, by 'Digital Frontrunner' companies attended by 'Digital Natives', mentored by industry 'Thought Leaders' at the Flux Innovation Lounge in London (Flux: LDN). Milamber Ventures, EngageWorks, and HiUpApp.com and passionate, highly skilled people from various organisations collaborating, to push the boundaries of education innovation. Creating and executing a plan to raise money for a nominated charity, launching a high-profile filming project, planning some 'Business Development' activities collaboratively between the various parties, creating some marketing noise to 'attract' opportunities, and have some fun.
Choose to watch
the Digithon
in 80 seconds…Or in just over
4 hours…
PROFESSOR VICTOR NEWMAN EXPLAINS HOW DIGITHONS WORK
Teams from various organisations collaborate to plan, market, and sell in a few hours
an Innovative 'Go to Market' campaign for products, using Co-Create V3
to achieve our Purpose while being filmed and streamed live.
A PASSION FOR EDUCATION - WORLD LAUNCH
The Digithon was chosen to launch Passion4Education, a new education innovation filming project that hopes to change someone's world.
To find out more, please visit: http://www.milamber.co.uk/film.
A PASSION FOR EDUCATION - WORLD LAUNCH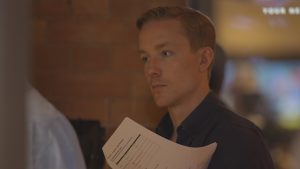 WHAT THAT THE PARTICIPANTS THOUGHT
CLOUD FILMS - NOMINATED CHARITY
1st DIGITHON - A SUCCESS STORY